These days I am based in West London but regularly go back home to Birr.  I have travelled back and forth since I was a child. When I went to Ireland as a child I would stay with my uncles and aunts who all sang. I continue singing the old songs myself, I find great comfort in them and in continuing my tradition which I am passing to my niece and nephew who are fine little singers. I am confident that the tradition will continue.
When I was a child my grandfather Johnny McCarthy would take us off in the wagon in the summertime to County Clare and Galway. We would go visit people who played music and sang the old songs.
This tradition is called cur darekin and my grandfather was always welcome and loved anywhere he went, for people who knew him as a kind, decent and caring man.
Johnny brought up his eight children by himself, the youngest was three months old when their mother died. He and his brothers and sister knew thousands of songs, which they learnt in turn from their father and mother.
It is thanks to my grandfather that so many songs were kept alive by my family.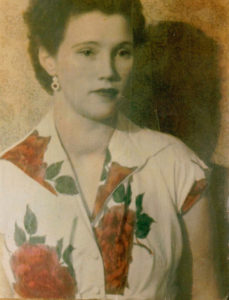 I learnt most of my songs through my mother Mary McCarthy who was a fine singer.
Unfortunately by the time I brought my mother to a folk club in London – to Sheila Miller's folk club The Cellar Upstairs – my mother had lost her voice as she had emphysema and in the end she could only whisper.
I found it hard to listen to my mother at Sheila's club as the terrific voice I'd known my whole life had gone. I still feel frustrated that nobody outside my family heard the beauty of her voice.
She was well known within my family as the finest singer of all of us and knew thousands of songs.
We would listen to her sing from the time we were born. She taught us how to sing when we were small.
Looking back at the memories, she was a master of teaching us to sing properly, always complaining when we were young that we were too fast "Slow down, slow down, you're too fast." She would always pull you up on the ornamentation, "Go back go back. You're not doing that right."
You'd go through song maybe 50 times before you got she would say "You're alright."
She had such a precise knowledge of the songs and the warble had to be correct in your throat.
My Uncle John was the last of that generation. He passed on in 2017.  He used to sell antiques at the market. He could teach Arthur Daley a thing or two, he could make an eskimo part with money for snow. I don't think there's a man in Ireland who could converse like him.
He was an expert in the art of conversation. To find another his equal for humour you would have to travel far and wide. He could hold you mesmerised, even in general conversation about what went on that day.
It was fun learning songs with him. Everybody was included. Even the quiet ones who didn't like singing would be encouraged to come forward. Everybody was equal, no one was better than the other.
Now looking back this was an important factor. It kept us all grounded, no one was allowed to develop a big head. He'd say, "You're only singing an old song. Take your heads out of the clouds, who do you think you are?" And let me tell you, you would come down to earth with a big bump!
He taught me an awful lot about our culture, which he learned both through his own enthusiasm and what he'd been passed down through his father, my grandfather. My Uncle John was the last of the older generation in my family. He was the epitome of the old ways, customs and traditions. Now he has gone it is upon our shoulders to carry it on and I don't know if we're up to his standards.